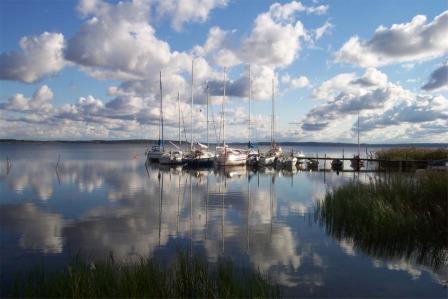 Unique maritime holidays in the South Baltic.
The South Baltic Four Corners are linked together by the South Baltic Sea. The region has established itself in recent years as an Eldorado for water sports and maritime tourism. A fascinating maritime world, varied landscapes, numerous and well equipped harbours with comprehensive excursion options and curtural programmes enthral visitors! A voyage around the Four Corners is a unique experience.
Sailing enthusiasts in particular can enjoy the unique sailing environment. No other region but the Southen Baltic offers such an abundance of natural seascapes. About 50 well-equipped sailing harbours provide berths for visitors and offer a welcome to explore the hinterland.
The goal for the Four Corner's cooperation is to promote this maritime landscape. Sustainable development of  harbours and surrounding areas, presentation of a safe maritime holiday region is going to increase number of tourists.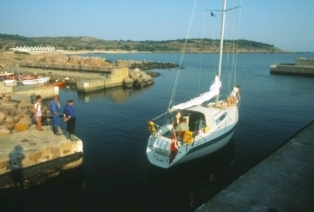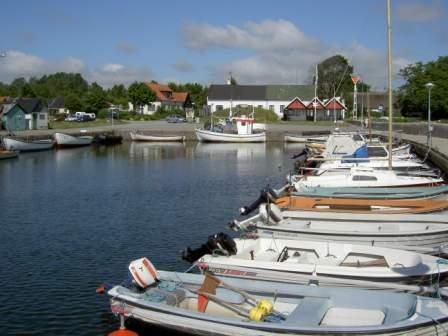 An exploratory excursion of the regional landscape is a worthwhile experience. Sophisticated sesaside resorts, enchanted castles, historic towns and cities and museums, art and curture provide the perfect environment for visitors. Visitors in all age groups can enjoy a varied and rewarding holiday.
For more information please visit the joint harbour guides. www.sailing-guide.eu
Bornholm: www.sejlerguide.dk , www.bornholm.info; www.cykel.bornholm.info  
Ruegen: Sailing www.segeln-auf-ruegen.de; Cycling www.fahr-rad-auf-ruegen.de, Tourism www.ruegen.de
Southeast Sweden: www.gasthamnsguiden.se