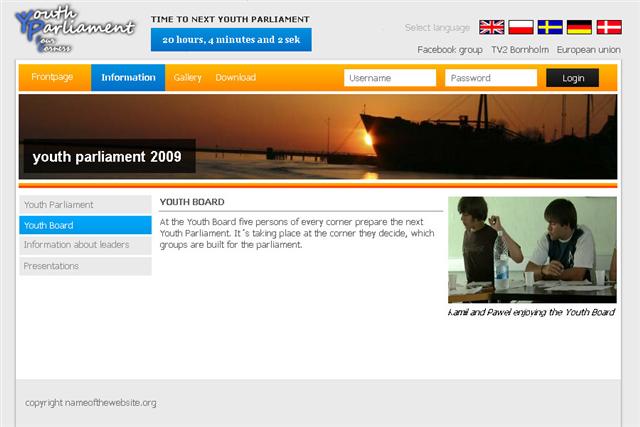 The Four-Corners youth held their Annual Parliament on Bornholm in October.
One of the proposals to come out of the parliament was the idea for a new website as shown to the right.
Simon and Anan from Bornholm's Gymnasium are busy looking at upgrading information from the Youth parliament on this site or developing a new site.
Keep posted for updates, info and pictures from the Youth Parliament!