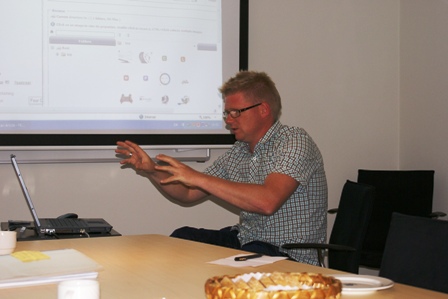 The coordinators met on Bornholm on the 19th and the 20th August. Updating of the homepage was first on the agenda and all coordinators have now access to upload articles and photoes. Ole was eager to show how easy it can be........
If information shall be loaded to the web-page then the component leader or the regional coordinator can be contacted.
The second day was devoted to progress reporting, planning of activities, budget review and the forth coming Political Forum to be held in October.